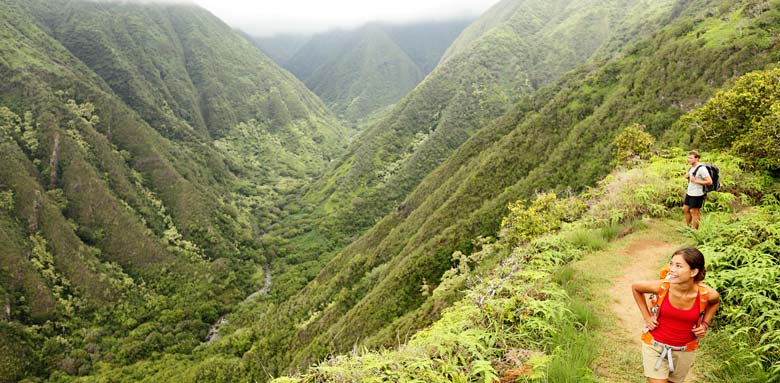 Add something unique to your Hawaiian vacation with a guided eco-tour. These off-the-beaten path outdoor adventures allow for an exploration of Hawaii's flora and fauna.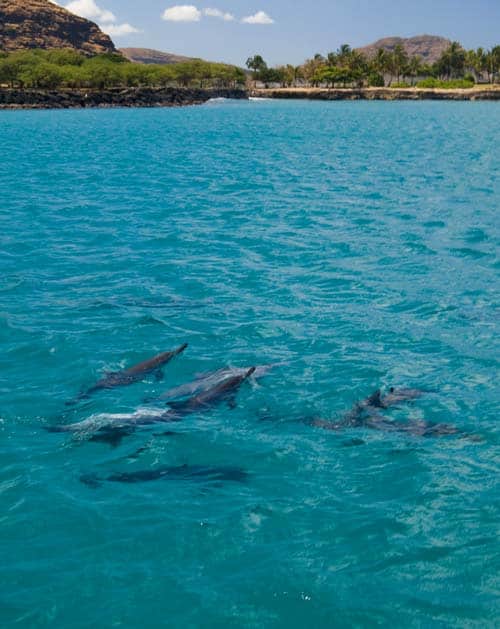 On Oahu, head out in search of dolphins from the leeward coast. As you sail, enjoy the salty air and splash of the sea, all the while keeping your eyes peeled for Hawaiian Spinner Dolphins. Take a break from all that sailing with a snorkel at one of Oahu's best snorkelling sites, rife with tropical fish and sea turtles. Truly the perfect introduction to the ocean life of the islands!
The most active volcano in the world, Kilauea is undoubtedly a highlight on the island of Hawaii. Go on a hunt for flowing lava with a guided twilight hike across the lava rocks. Continue your adventures on the island with another evening experience and go snorkelling or scuba diving with the majestic (and friendly!) Manta Rays in Keauhou Bay as they feed on plankton in the wee hours.
Get a different take on one of Maui's most famous roads — hike the valleys, rainforests, and waterfalls of the Road to Hana with a scientific guide. With guides ranging in knowledge from a marine biologist, wildlife biologist, botanist, and whale expert, you're sure to get a one of a kind experience.
Feel the fresh air blowing as you bike the 12 miles downhill from the top of Waimea Canyon on Kauai. The "Grand Canyon" of the Pacific is a staggering 3,600 feet above sea level. With experienced guides who share their knowledge of Hawaiian history, culture, and legends, as well as lots of stunning photo opportunities, this is one tour that should not be skipped!
A trip to the isles isn't complete with a swim in the pool of a waterfall! Molokai, also known as the "Friendly Isle," has some of the most gorgeous hiking and secluded falls on the islands. Experience the natural beauty of Halawa Valley as you hike to Moaula Falls. Take a dip in the clear water to cool yourself down!
Wherever you end up in Hawaii, there's always a bit of nature to be explored!