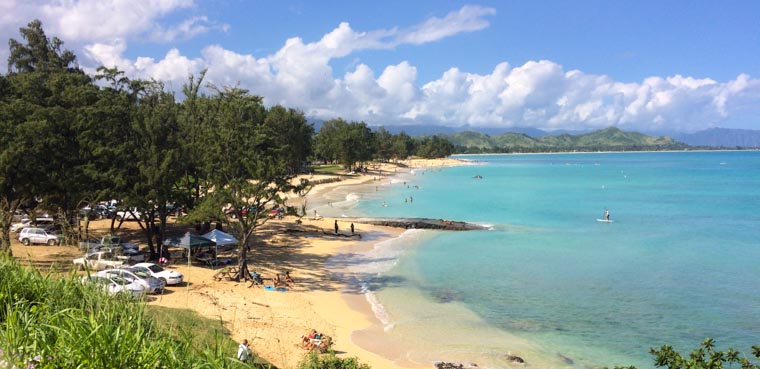 Away from the bustle of Honolulu and the hula skirts of Waikiki, lies the not-so-sleepy beach towns of Kailua and Lanikai. Just a short 30 minute drive from Honolulu, these neighboring towns boast some of the prettiest beaches in the islands as well as a healthy dose of small town charm.
Start your day in Kailua Town with a jar of iced coffee at Chadlou's and an Acai bowl from Lanikai Juice. Feel like a local as you peruse the funky boutiques and don't forget to grab a picnic lunch from Whole Foods!
When you're ready for a bit of sun and sand, rent a bike or walk the 15 minutes from the town center to the white sands of Kailua Beach. Perfect for adventuring as well as relaxation, Kailua Beach's proximity to three off-shore islands make it a great place to begin a kayak expedition. Paddle out to Flat Island for a shorter trip or, if you fancy something a bit further afield, head to the Mokulua Islands (or "The Mokes"). These twin islands to the East of Kailua Beach offer pristine beaches and snorkeling spots for those who make the journey! Don't forget to stash a picnic in your kayak and enjoy it on your adventure.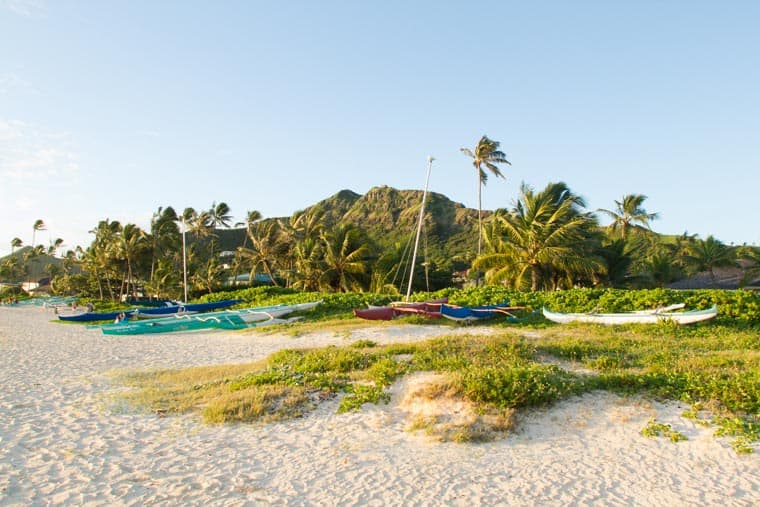 If you're up for a bit of a sweat-session away from the Beach, wander further east to the trail-head of the Lanikai Pillbox hike. A beginner-to-intermediate hike with a fairly steady initial incline, it takes between 1 – 1.5 hours to complete. Don't let that deter you though! You'll often find kids of all ages enjoying the trail. Once you reach the unused WWII Bunkers at the top, you'll be rewarded with stunning views of the ocean on one side and the Koolau Mountains on the other. It's also the perfect choice for an early morning hike — the views of the sun rising over The Mokes are unforgettable.
Finish off the day with a cocktail or two at local hot-spot Buzz's Steakhouse. Be sure to ask for outdoor seating so you can enjoy the sunset from the lanai!